July 20, 2018
Posted by:

CCM

Categories:

Communities, Condo Association, Condo Property Management, HOA Management, Property Management Services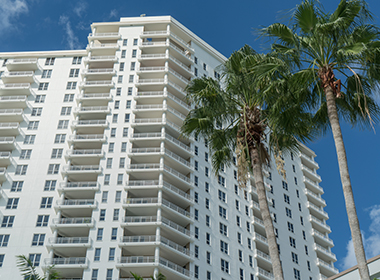 A Fort Lauderdale property management company may be your answer to increased productivity, financial savings, and high-quality work on projects. If you are part of a homeowner's association, then you know how difficult property management can be. It may seem like it's getting overwhelming. This is where the professionals in property management teams come in. Their expertise can help you take a breath, while they maximize your opportunities for growth, without the stress!
Reaching for Greatness with a Fort Lauderdale Property Management Company
A property management company isn't there to step on your toes. In fact, they are there to work with your existing team and your current Board of Directors. Most property management companies understand each location has its own set of issues. The property managers at Consolidated Community Management wants to give you the tools to keep your owners and residents happy.
One of the most frustrating parts of managing a property is dealing with the maintenance calls. Not only are your residents upset, but you also have to coordinate with plumbers, electricians, and AC maintenance specialists, who may not be as quick at responding as you'd like.
Consolidated Community Management in South Florida is dedicated to helping your association or condo board with the management you need. There's no need to be overwhelmed with work when you can assign tasks to others who do that job for a living! Consolidated Community Management has long-standing relationships with some of the top vendors in the area. Our experts have the maintenance professionals that know how to do their jobs correctly, and promptly. If you need Fort Lauderdale property management, call 954-718-9903 today to see how you can start making your life easier, your residents happier, and your business more successful. Today is the day you get to relax, and allow Consolidated Community Management to give you a genuine helping hand.