May 30, 2018
Posted by:

CCM

Categories:

Communities, Condo Association, Condo Property Management, HOA Management, Property Management Services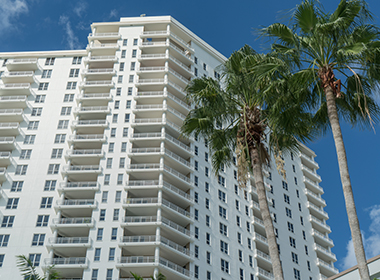 Saving money and conserving energy are top priorities for many people, but how do they translate into savings for your association? Many associations find it difficult to pay vendors with assessment income down and operating expenses up. When it comes to Fort Lauderdale property management, how can an association cut costs?
Here are some ways Fort Lauderdale Property Management can save money for your homeowner's association
Saving Power
Consolidated Community Management will review your association's utility bills. We audit your electric, cable, and water bills to figure out how to save money. We will double check the statements for incorrect rates or additional service fees. When possible, we work to negotiate better prices. Upgrade to more energy efficient equipment like compact fluorescent or LEDs bulb to save the association money. Consider turning off non-essential equipment. If there is a clubhouse or onsite office, look into what can be unplugged or turned off when not in use.
Saving Water
Adjust your community's sprinkler system. You are likely using too much water. Watering for three days a week for 10-15 minutes per day may keep the landscape looking nice, but it generally burdens the association by requiring frequent watering. Watering for more extended periods but less often, helps plants grow stronger, deeper roots. As the water seeps into the dirt and goes more in-depth, so do the roots. This watering method, over time, helps plants survive with less watering.
Incorporating these easy recommendations may not provide savings overnight, but they will pay off over time. Consolidated Community Management specializes in managing communities and building relationships. When you need Fort Lauderdale property management, please consider Consolidated Community Management. Our professional staff works hard to make sure our performance lives up to our promises. Call us today to find out how we can help your homeowner's association.