June 28, 2018
Posted by:

CCM

Categories:

Communities, Condo Association, Condo Property Management, HOA Management, Property Management Services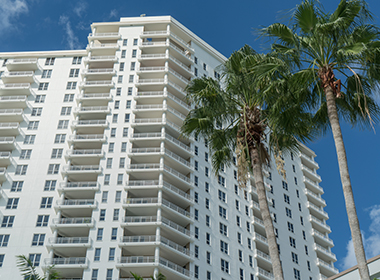 Managing a large property can be a hassle, and sooner or later, many homeowner associations (HOAs) search for a Fort Lauderdale property management company. Management is a full-time job, and sometimes, and many HOA members work or have other priorities.
Maximizing Time and Money with a Fort Lauderdale Property Management Company
A property management company can help improve income, cash flow, and gain. Their expertise can translate into better business, more residents, and an incredible customer-help team. One of their top jobs is to manage homeowners. They'll take over routine and emergency maintenance calls, which, is perhaps one of the most straining parts of property ownership. If there are any conflicts, the management company can handle anything that comes their way with professionalism.
With a team of experts, they'll be sure to paint your business in the best light. Another group of individuals that need management is vendors. These can be quite tiresome to manage. Workers, contractors, and suppliers all need to be on a schedule and conversed with on a regular base. Instead of handling these small details, a property management company can take over with ease.
Many property owners forget what it's like to have hobbies or pursue other dreams. Thankfully, a Fort Lauderdale property management company makes it possible to explore other avenues of income and enjoyment. If you're looking for a company to handle your property with precision, detail, and care, Consolidated Community Management is the team for you. As Florida locals, they know their audience, making it easy for them to transition. They understand that it can be intimidating to someone else to handle your company, which is why CCM works side by side with your Board of Directors every step of the way. Call 954-718-9903 today to take the first steps in seeing  your property flourish and expand.