November 15, 2017
Posted by:

CCM

Categories:

Communities, Condo Association, Condo Property Management, Events, HOA Management, Property Management Services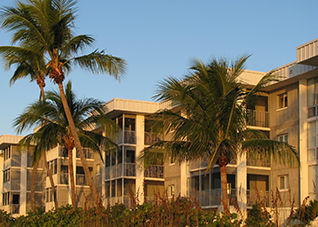 This Thanksgiving weekend, over 48 million Americans are expected to travel. That's a lot of people heading out of town! At Consolidated Community Management, we're here to help make your home's security a top priority during holiday travel. As one of the most trusted HOA management companies in Tamarac, we offer comprehensive services for communities of all sizes. We know that everyone is concerned with keeping safety at the forefront of their holiday travel. We've put together some important steps for safe travel this holiday season!  
What are home security tips from HOA management companies in Tamarac?
With millions of people traveling this holiday season, homes can become a target for thieves. This is especially true when you're out of town. But not to worry, we've put together some tips to help enhance your home security for this holiday season: 
Don't make it social. Do you know everyone on your friends list? If your posts are public, or if your friends list has grown, you may not know everyone who is seeing your posts. It's important to make sure that you're not posting your away from home activities. This can let would-be thieves know that your home is empty. 

 

Light things up! A dark house is a sure sign that it's empty. Many HOA management companies in Tamarac suggest keeping lights on timers to ensure the house looks occupied. There are motion sensor outdoor lights you can use, and many lights can even be illuminated by an app from your home to keep your house secure.

 

Consider cameras or added security. Doorbell security systems, motion sensor cameras and other new technologies can help improve your home's safety for a relatively low cost. Consider security cameras which connect to apps or doorbell cameras as well.

 

Get neighborly. Make sure you've assigned someone to "watch" over your home while you're gone. It can be a neighbor, friend or any other trusted person who can stop by somewhat regularly during your absence. Make sure mail and packages don't stack up, this can let potential intruders know you're not home. 

 
At Consolidated Community Management, we want you to enjoy your holiday travel! With the above tips, you can help ensure a safe and enjoyable holiday season. Whether you're heading out of town over Thanksgiving or other holidays, make sure to take steps for safety. Contact our team at Consolidated Community Management for more safety advice!