April 26, 2017
Posted by:

CCM

Categories:

Communities, Condo Association, Condo Property Management, HOA Management, Property Management Services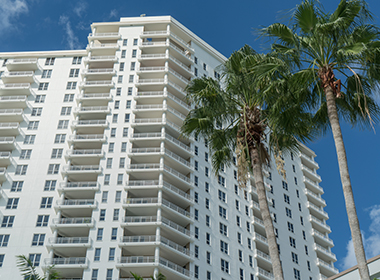 Homeowner's Associations, known as HOAs, are organized associations that govern communities and neighborhoods of all sizes. HOAs are created to establish rules and regulations that create a beautiful community for all residents. These communities can range in size, but every sized HOA has its own challenges. At Consolidated Community Management, we're here to bring ease to your HOA property management in Tamarac. HOAs are often comprised of resident volunteers who have the best intentions. But, avoiding HOA horror stories starts by bringing in a little professional help. If you're ready to have an HOA that actually works for your community, it's time to learn how our community management experts at Consolidated Community Management can help.
How does HOA property management in Tamarac help my community?
There are many reasons HOAs have maintained popularity in communities all around the country. Some of the top benefits of an HOA include:
Improvement in property values
Properly maintained amenities
Pleasing & uniform community appearance
Nicer neighbors & neighborhood vibe
Communities can feel more secure
Code compliance issues may be solved
Improved community pride
Essentially, an HOA is created to ensure a community places value within itself. Homeowners in HOA communities take extra pride in their properties, and the neighborhood as a whole can enjoy improved values and aesthetics.
That being said, it's not exactly simple to run your community's HOA. Homeowner's associations are often run by resident volunteers, but the task of governing your HOA may be more daunting than you've realized. Taking care of repairs, rule enforcement, meetings and other tasks can become overwhelming. But not to worry, our professionals at Consolidated Community Management are here to help with your HOA property management in Tamarac!
How does professional HOA property management in Tamarac work?
At Consolidated Community Management, we offer personalized HOA property management in Tamarac. This means we take a customized approach to each HOA and association we work with. We assess your HOA's specific needs, then we formulate plans to meet those needs. This can include tasks such as exterior maintenance, accounting & rule enforcement.
We work to meet the exact needs of your community with our dedicated HOA property management in Tamarac. Our HOA experts know how to keep everything in line! We also bring increased affordability to your HOA management through streamlined services. Ready to bring the best services to your HOA property management in Tamarac? Call our Consolidated Community Management team today at (954) 718-9903 to receive your personalized HOA management plan.