January 27, 2020
Posted by:

CCM

Categories:

Condo Property Management, HOA Management, Property Management Services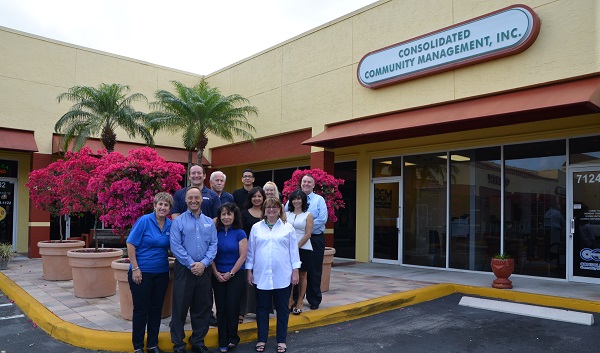 Owning a rental property is a great investment for any investor looking to generate adequate revenue. With the excessive amount of rental properties in Boca Raton, rental property owners are looking for new ways to reach potential tenants and gain their business. How does one separate their rental property from competitors in Boca Raton? By hiring Consolidated Community Management as their rental property management company to take their property to the next level!    
Consolidated Community Management is a full-service property management company providing exceptional levels of service for Broward County Condominiums and Homeowners Associations. With both experience and knowledge, Consolidated Community Management can provide expert guidance and tools, so your association has the freedom to be strategic in maintaining and improving your community. We understand you're trying to beat your competitors, just as we are for competing against other property management owners.  Because of this, Consolidated Community Management begins working more quickly, easily and more consistently than our competitors do.  
Team  
By hiring a property management company, you're not just protecting property values, you're reinforcing homeowner pride and trust between you and your tenants. Consolidated Community Management is proud to have maintained long-standing relationships with many of Fort Lauderdale's top vendors. Consolidated Community Management employs the most reliable experts in everything from plumbing to carpentry to be a part of our team to ensure your property management is being maintained by the best in the business.  
By having the best in the business, you can receive the fairest prices and high-quality work on projects. Although we consider our vendors as extensions of our own staff, we avoid conflicts of interest by encouraging the board to make vendor choices. Trust Consolidated Community Management to be the right property management company for you.  
Technology  
Not only does Consolidated Community Management employ the best vendors in the business, but Consolidated Community Management also is equipped with the latest technology that uses the best software applications. Our Property Managers use state-of-the-art applications that allow information to directly be uploaded from the field to our software system. At Consolidated Community Management, we pride ourselves on being a paperless organization. All records and documents are archived electronically in a Document Management system, which saves you money and allows you to keep a permanent record of your documents electronically. Our secure electronic payable system also allows you to approve and review invoices online in real-time; providing efficient, transparent and accurate accounting.  
If you're ready for your Fort Lauderdale rental property to be taken to the next level, consider hiring Consolidated Community Management as your property management company. Our firm recognizes that every client has distinct needs and priorities, which is why we use a focus driven approach to quickly respond to your community's changing needs. If you're ready to take your property to the next level, contact Consolidated Community Management today by calling (954) 718-9903 to get started!