July 5, 2019
Posted by:

CCM

Categories:

Communities, Condo Association, Condo Property Management, HOA Management, Property Management Services, Property management South Florida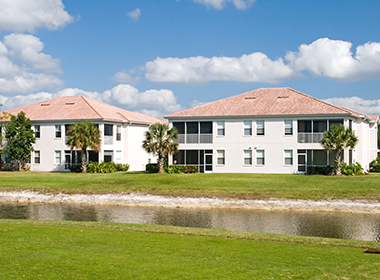 Maybe you've been stressing yourself out in the last few months or even years when it comes to managing your property, whether residential or commercial. While this doesn't necessarily mean that you're not cut out for the job, it may just mean that you're in need of some additional help. Having a group of professionals to help you in this endeavor can take off some off the burden on your shoulders. Don't believe us? These are just three ways in which our team at Consolidated Community Management can give you some much needed aid when it comes to Parkland Property Management.  
1 – Authorities in Parkland Property Management  
By authorities, we in no shape or form mean that our property managers will take over your property and try to run things on their own. It's quite the opposite actually. We are only here as resources that you can use to try to level things for you and make everything easier and more accommodating so that you can get to business, while the rest of the team follows your lead. You'll be glad to know, however, that at Consolidated Community Management, our team members know everything there's to know about property management. They will work closely with you to develop a plan that successfully targets each area vital in the successful managing of your property. 
2 – Full-Service Parkland Property Management  
For us, being the most competent property management company, means giving our clients access to every resource and toolbox they will need in order to ensure all components involved in the management of their property are covered. We thought, what better way to achieve this than covering some of the most important bases any property, whether commercial or residential need. That's precisely why we have built a team just to handle your accounting/financial requirements as well as a team that's solely in charge of your maintenance demands. Both departments are equipped with fully trained individuals and the most advanced tools and resources you will require in the process.  
3 – Stellar Customer Service for Parkland Property Management  
Quality customer is undoubtedly the basis of any prosper business. There's no way you can keep your clients and attract more if you lack excellent customer service. We are and have always been very aware of this, and it's just why we have work insanely hard to make sure that our customer service department lives up to your expectations. Everyone you will come across in our customer service team is someone who is more than prepared to answer each one of your questions and do so in a way that you are pleased with. Whatever inquiry or concern you may have, please feel free to contact our team and fill out a maintenance request form, available online if you would like. Now that we've touched on some of the main reasons you should choose Consolidated Community Management as your preferred property management team, we highly suggest you perform further research and reach a decision that directly benefits you and your property. In the process, please don't doubt to contact our wonderful team at (954) 718-9903.