October 9, 2019
Posted by:

CCM

Categories:

Condo Property Management, Property management South Florida, property management Tamarac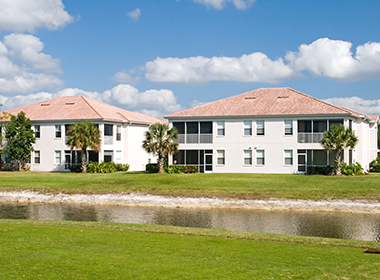 Running a property management company can be time consuming and overwhelming. Whether you're managing a homeowner's association, condo complex, or rental property, hiring the right management company is key to running your property successfully. Consolidated Community Management  (CCM) offers top-notch residential property management services in Tamarac and throughout the South Florida area. We provide you with a comprehensive and ever-changing variety of specialized services that we guarantee you will benefit from.
When hiring a property management service in Tamarac, there are a few things to consider. You may be dealing with a condo association or a homeowner's association or even a rental property. At Consolidated Community Management, we specialize in customizing everything to your specific needs. We can handle every aspect of property management and offer valuable services such as:
Property inspections and rule enforcement
Condo or HOA enforcement of rules and regulations
Documentation of agendas for board meetings
Review of property and flood insurance
Accounting services and budget preparation
Property maintenance
Janitorial and maintenance services
We help with condo association management too
At CCM, we employ only the most talented team of hardworking condo management specialists that can easily take care of the day–to- day difficulties and relieve you of the heavy and aggravating duties often associated with condo boards. Sometimes condo boards can be downright disagreeable. When that happens, you want a professional service that can negotiate with them to make sure that everything in your community runs as smoothly as possible. Rest assured that our team will work tirelessly to preserve the integrity of your condo association's governing rules. Our extensive range of condo community management services include:
Proper maintenance of the building (s) exterior
Thorough monthly property inspections
Direct communication with the board of directors
Direct line to emergency assistance for repairs, etc.
Affordable janitorial and pest control services
Stunning exterior landscaping to increase property values
But can my community afford property management services in Tamarac?
From accounting and financial assistance to landscaping to everyday daily management, our talented team will handle all your property management needs in Tamarac as professionally and as cost-effectively as possible. Managing your residential property isn't that easy when you've never attempted it before. It can be an overwhelming responsibility best left to professionals who have been doing this type of work for years. Consolidated Community Management is the best company for the job! Let us take that burden off your hands. Don't take chances with your livelihood—let the dedicated team at CCM can help. Are you currently in need of new management because your current management company isn't performing as well as you thought they could? At Consolidated Community Management, we know how to keep costs down by choosing vendors and services that we have had relationships with for years. Our full range of services will save you money, we guarantee it. Call us today for a personalized free consultation at (954) 718-9903. We are conveniently located on North Nob Hill Rd. in Tamarac.