October 20, 2019
Posted by:

CCM

Categories:

HOA Management, HOA management Tamarac, property management Tamarac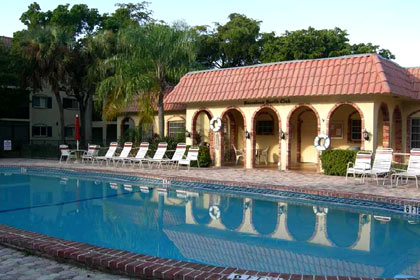 If you need a leading HOA management company with a variety of services and customized plans, look no further than Consolidated Community Management (CCM). We take the stress out of your daily routine by providing exceptional HOA services for your community. That simply is what we do best at Consolidated Community Management. Our talented team has experience working with HOA boards, and we are committed to making a difference for your community, your residents, and, most importantly, for you.  When it comes to ensuring that your HOA runs smoothly, the professional team at Consolidated Community Management offers services that are tailored to your specific needs. We're committed to creating a harmonious relationship with you and your residents that will last for years to come.
What can an HOA management company in Tamarac do for me?
What can't we do? With a long list of services and vendors that we deal with year after year, our company is a leader in this industry. We can do so much for you that you'll wonder why you chose to do it on your own for so many years. We offer a wide array of HOA services that can help your property in Tamarac thrive. We take an individualized approach to property management, focusing on your property and your resident's unique needs. With the team at CCM, you should expect nothing less than a 100% effort day-in-and- day-out. After all, when your property looks excellent, property values rise. We offer services such as:
Oversee HOA management – We'll enforce your community's existing rules, and we can help with implementing new regulations as well.
Streamlined landscaping, pest control, and janitorial services
Budgeting and billing — we will bring your HOA's accounting system into the 21st century
Trustworthy vendors to choose from, which means fair prices for you.
Periodical property inspections service and HOA rule enforcement
Maintenance and janitorial services at affordable prices
Our guarantee to you is that our team is dependable and experienced in all aspects of managing a property with an HOA. We offer personalized services, unlike larger companies, that might not have the time to devote to you. That is why no job is too big or too small for us! Count on the expert team at Consolidated Community Management. With us, you can't go wrong!
Is HOA management in Tamarac expensive?
Since your HOA dues and other administrative fees typically cover management costs, HOA management in Tamarac is more affordable than you think. When there is one dedicated company to handle your HOA, rather than a team of resident volunteers stretched thin, you'll find that things run more efficiently. CCM will help your community save money in the long run. We offer so many community management and HOA services in Tamarac. For a free consultation, please, give one of our experienced property management specialists a call today. We can get started on your HOA management plan right away. For courteous, reliable services that are always a level above the rest, give us a call at (954) 718-9903 to get started.