December 5, 2019
Posted by:

CCM

Categories:

Communities, community management, Property Management Boca Raton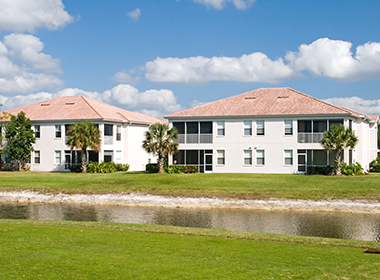 Boca Raton is truly a tropical paradise — an idyllic enclave in sunny South Florida that has many upscale communities in need of excellent community management and accounting services. But how do you find the right company for the job? Managing a community can be a tough job to take on. Whether you have a condo, single-family home, or a townhouse community governed by a homeowner's association or a rental company, there are many essential aspects to the job that only an experienced team should handle. At Consolidated Community Management, we have the skills and years of experience to help manage your community in Boca Raton. Volunteer residents also run some community associations. While these residents may have a passion for keeping their community functioning at its best, doing just that can prove challenging without the right professional help. Sometimes volunteers have other jobs that they need to devote the majority of their time and energy to, and that means your community association functions well only some of the time. Our team at Consolidated Community Management is dedicated to handling all aspects of your community. We make sure that the tasks that pertain to managing your community are handled professionally and efficiently every day of the week.
What does a community manager do?
The functions of the Community Manager include preparing and executing budgets, presenting financial reports to the board members, performing site inspections, making sure all residents uphold the governing rules of the community, enforcing fines and liens. We also manage the common area maintenance of pools, parks, entrance gates, tennis courts, and other amenities. At Consolidated Community Management, we work with numerous vendors and providers, such as maintenance, landscaping, and janitorial services. We have dealt with many of these vendors for years so we can obtain affordable rates that will ensure that your community always runs smoothly. The team at Consolidated Community Management offers a wide variety of expert community management services in Boca Raton that include:
Bookkeeping
Accounting
Landscaping
Repairs
Resident Communications
Property Maintenance
Repaving
Online Bill Pay
Make the smart decision to choose Consolidated Community Management for all of your community management needs. While there may be many other property management companies in Boca Raton, we stand apart from the rest with our unparalleled professionalism, dedication, and creativity to meeting your community's needs. Our expert management services add value to your community and your individual properties, as well. This can only result in higher property values and higher home prices when you choose to sell. Our services are designed to meet the unique needs of every community we manage in Boca Raton, bringing streamlined expertise to each aspect of your community's needs. Call us today to learn more about our community association management services in Boca Raton and its surrounding areas. To get started, call us today at (954) 718-9903 for a free consultation and community assessment.