December 15, 2016
Posted by:

CCM

Categories:

Communities, Events, News, Press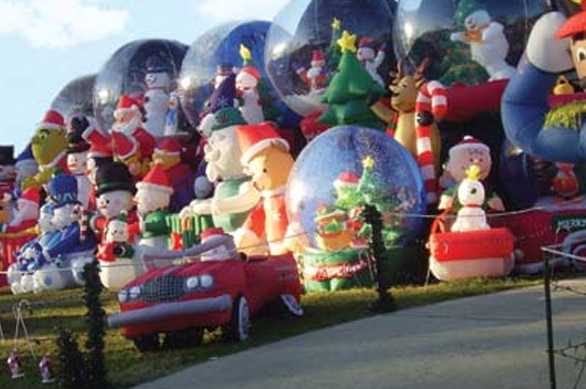 In a recent article from the South Florida Cooperator, we were quoted in regards to the politics of setting up holiday and festive decorations and lights.
Check out the article below:
Decorating 101

Whether it's with simple lights or elaborate displays, each community will vary in regards to the quantity of decorations it allows. There are associations that prefer modest touches and others that have full-on contests between neighbors. Regardless of the decorating preferences, guidelines can be found in the governing documents. "Decorating policies will typically identify the permitted and prohibited locations for the décor, specify the type and size of décor that is permitted or prohibited, and with respect to holiday decorations, may even specify the duration of time that they may be placed on the premises, and identify a time period within which they must be taken down after the holiday passes," explains Kerstin Henze, an attorney at the law firm of Kaye Bender Rembaum in Pompano Beach.

In order to prevent clutter and overload, some associations may be more restrictive in terms of where seasonal fixings can be placed. "The majority of our communities have policies that limit holiday decorations to common areas only," says Peggy Talerico, operations manager at Consolidated Community Management, Inc. in Tamarac. Such polices may make it easier to establish uniformity in high-rises or communities with multiple buildings, which can enhance curb appeal.

Timing is also key. Walk into any store after Halloween and you'll already stumble upon aisles loaded with seasonal gear. Fortunately, many associations have rules that limit how long the Rudolphs and elves can reside on your front lawn or balcony, with most permitting introduction after Thanksgiving and removal right after the New Year. Some boards may choose to leave the work in the hands of professionals: "We have a company that installs the lights on the palm trees and it is up to them when to remove," says Marcy Kravit, general manager of Residence du Cap in Aventura.

Maggie Puniewska is a freelance writer and a contributor to The South Florida Cooperator.
To read the full article, you can find it here.
Image and story courtesy of sflcooperator.com