October 22, 2018
Posted by:

CCM

Category:

Property Management Services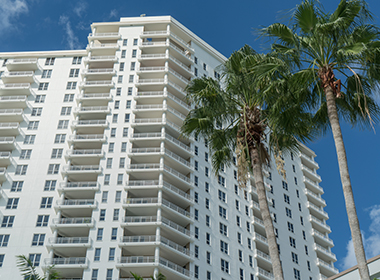 How to Maximize Your Return Using a Fort Lauderdale Property Management Company
Whether you're a real estate investor or part of a homeowners association, everyone wants to make money. Investing money into a property without the financial gains you were expecting can be frustrating. Fortunately, there are a few things you can do to maximize your return. The first step is calling a Fort Lauderdale property management company to help you achieve these financial goals. But don't call any property management company, call Consolidated Community Management. 
Pricing the Units Correctly and Hiring Quality Accounting Teams
If you're attempting to sell or rent properties at outrageous prices, don't be surprised when you're short a few tenants. It's crucial that investors and owners understand the realities of the area they've chosen. A property management team can assist you in analyzing the housing market in your area and giving you comparable properties for comparison. Additionally, a group of excellent accountants can ensure that you're always on budget, always receiving rent and payments, and staying on track. 
Retain Your Tenants
The next step is to retain your tenants year to year. It's not easy to find replacements, especially as South Florida continues to build and shapeshift for a new economy and a new generation. A property management company can be the face of your property and give your tenants the respect and attention they deserve. By responding promptly to their concerns, providing easy payment methods, and communicating with them on a personal level, your property will have an excellent reputation. You may even end up with a waiting list! 
Maintenance is Essential
It's crucial that your property always looks its best. This means taking care of the gardens, pools, maintenance requests, and overall aesthetics of the property. Inspections twice a year are also beneficial, as it will ensure that even the items you can't see are functioning at optimal levels.  
If you're ready to see a return on your investment, call Consolidated Community Management today for a Fort Lauderdale property management company you can trust. We offer a 100-Day Plan and pride ourselves on having a team of talented individuals and vendors. We're also available 24/7 so that you and your tenants always have someone available when needed. Make a change in your property that could benefit your pocketbook, your tenant's happiness, and your location's reputation. Today is the day to be better, shine brighter, and give more. Call us at (954) 718-9903.