May 16, 2019
Posted by:

CCM

Categories:

Communities, Condo Association, Condo Property Management, HOA Management, Property Management Boca Raton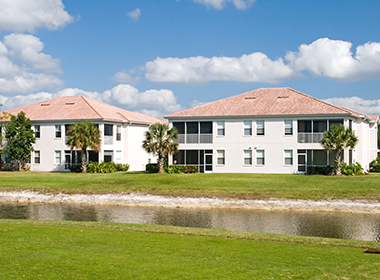 Regardless of whether you are in charge of a residential or commercial property, you will most likely need a team that can help you with your property management. Consolidated Community Management is that team! Our specialists know all about Boca Raton Property Management and can effectively counsel you and assist you in order to ensure everything in your property is running smoothly. However, if you're still not entirely sold on the idea, you may want to keep reading and find out how investing in property management can transform your property for the better.
How Can Boca Raton Property Management Benefit You?
Having a company that specializes in property management is one of the best things you do for your residential or commercial property. Consolidated Community Management has been helping citizens of Boca Raton and surrounding communities manage their properties for years. We have worked tirelessly to put together a team of experienced and knowledgeable experts who are trained in the accounting/financial area as well as maintenance, both of which are needed in the successful running of a property. Our accounting team handles A/R and A/P and makes sure all tenants have made their rent payments. Furthermore, they keep track of the finances of the property. One of the key roles of the accounting team is the development of a financial report, which will help you, the client, know that everything is running smoothly and with the level of transparency required.
Our maintenance team, on the other hand, is full of equipped, trained and professional maintenance experts who are there to verify that everything is functioning just as it should. If there are any burned lights, things out of order, or anything that's been broken and needs fixing, our maintenance experts will get in and take care of it right away. The aesthetics of your property are just as relevant as everything else. You want your property to look inviting and for customers or residents to have a great experience while they are there. In time, more and more people will take notice of the great labor you do in making sure your property always looks stellar. For a team of maintenance specialists that will have your back every time, get in contact with CCM. Whenever you need us for Boca Raton property management, you can be sure we'll be there.
Contact the Experts for Boca Raton Property Management
If you feel like you need urgent aid from a team who knows all about property management in Boca Raton, we highly suggest you don't waste any more time and instead call Consolidated Community Management at (954) 718-9903. We would be delighted to help you turn your property into the booming success you always knew it could be. Our specialists are by the phone waiting to assist you in whatever you need. Whether you're looking for someone to give you that extra boost in the maintenance department, or a professional who can relieve some of the pressure in the administrative and managerial departments, you can find them at CCM.