July 10, 2020
Posted by:

CCM

Categories:

Condo Association, Condo Property Management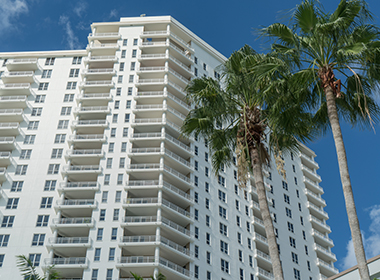 Condominium associations serve many needs for a community, typically helping to make condo life in Coral Springs as enjoyable as possible for all residents. But managing a condo association can be difficult and, at times, an overwhelming task. Frequently, volunteer residents tend to run the condo associations and don't have enough time or energy to run it properly. In the end, the lack of experienced management ends up costing you money. At Consolidated Community Management, we're here to help you with professional condo association management in Coral Springs. Rest assured that our streamlined services will improve the overall appearance and daily function of your community. Instead of concerning yourself with the nuances of managing your association and condominium complex, isn't it time you let the professionals at Consolidated Community Management lend their assistance and expertise?   
What does a professional condominium manager do?  
Condos associations are often more complicated than people realize, and there are a variety of challenges that come up every day. At Consolidated Community Management, we are prepared to meet any challenges and exceed all of your expectations. We offer many services, including:  
Accounting–including budgeting, collecting dues and resident delinquencies

 

Interior maintenance – keeping all common areas and landscaping pristine 

 

Exterior upkeep – affordable janitorial and 

maintenance

 services

 

Utility audits and scheduling repairs

 

Rules and regulation enforcement 

 

Meetings – Keep a calendar of general meetings

 

Implementation of new rules  

 

Wind mitigation reports  

 

Municipal compliance 

 
The team at Consolidated Community Management takes care of anything that has to do with managing your condo association in Coral Springs. We offer the fastest and most efficient production and turnaround times, bringing optimal results while reducing overall costs.  
Why Consolidated Community management?  
At Consolidated Community Management, we work with a trusted network of contractors, landscape, and maintenance professionals. We've had relationships with these businesses for years and can get the best prices. We also work with financial professionals to assist in creating a cohesive solution and business plan that works for your community.   
Hiring the professionals at Consolidated Community Management to manage your condo association in Coral Springs can really help your community thrive. We foster community pride while also working to improve the value of your condos with our exceptional management skills.   
How can I get started?  
Each community has different needs when it comes to condo association management in Coral Springs. At Consolidated Community Management, our goal is to meet the needs of your community with custom-tailored management solutions. Newer and older communities can also benefit from our services.   
When it comes to condo management services in Coral Springs, we know that communities in South Florida aren't one size fits all. And at Consolidated Community Management, we celebrate your uniqueness by devising a management plan to suit all your condo and property management needs. If you are ready to bring streamlined management to your community, it's time to consult with our expert property management specialists. We offer comprehensive management solutions for properties of all sizes. Call us today at (954) 718-9903.