December 5, 2017
Posted by:

CCM

Categories:

Communities, Condo Association, Condo Property Management, Events, HOA Management, Property Management Services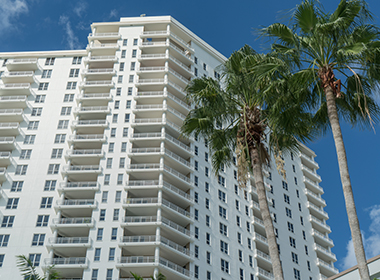 Do you own a condo or other rental properties? As you already know, there is no better way to keep the money rolling in than renting out your condo. While you may think you have it all under control, condo management companies in Tamarac can be beneficial to those without a lot of free time on their hands. Our team of professionals from Consolidated Community Management are here to share with you a few reasons to consider working with a condo management company like us! 
Save time and all the headaches!
When it comes to managing your tenants, you already know how stressful it can be. From finding the perfect tenants to bettering your tenant-landlord relationship, you can rely on our management team to take over. We will handle all emergency maintenance and take care of routine inspections as well as resolve any conflict that may arise. Being your own landlord costs you a lot of time and headaches, from tracking rent to collecting late fees and dealing with complaints. It can be a full-time job and we can relinquish these ongoing responsibilities without sacrificing your time or money! 
Find the right tenants
As part of our job, we will make sure to find the right tenants who will abide by all rules and regulations. Finding the right tenant will consist of criminal background checks, security checks, credit checks, employment checks, as well as whatever other check we find necessary.  
Improve your bottom line
Many people believe that working with a property management company in Tamarac will cost them more than doing it themselves. However, you will actually make more money with our team. With reliability we will win over your tenants enough that they will love living there and stay longer. The longer a tenant stays the better and the less repairs we will have to handle. 
Call us today!
Are you ready to take a vacation knowing that all your responsibilities are being taken care of? It's time you take off and give us a call so we can take over. We work hard to commit to quality service and excellence to guarantee that your property is managed to the highest standards. Our team at Consolidated Community Management will ensure that our performance lives up to our promises.