July 10, 2019
Posted by:

CCM

Categories:

Communities, Condo Association, Condo Property Management, HOA Management, Property Management North Miami, Property management South Florida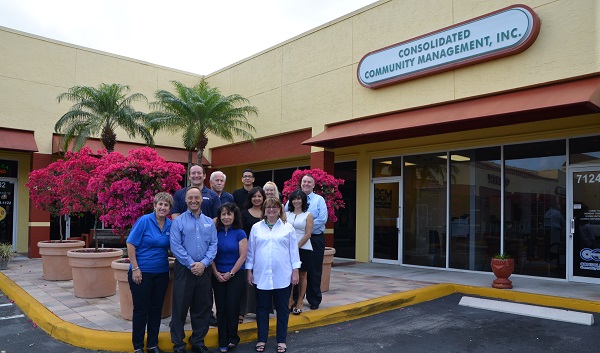 At Consolidated Community Management, our commitment and belief in our capabilities of taking your property to the next level is so strong that we decided to come up with the 100-day plan just so that you can bear witness to our incredible work ethic and effective programming. The concept is simple. Within a 100-days after employing Consolidated Community Management for North Miami Beach property management, you will start seeing rapid changes in the way your property operates and the number of customers or residents that start pouring in. We can absolutely assure you that if you are willing to let us help you in this endeavor, in the end you will receive more than you bargained for, and here is how we can make it happen.  
Phase 1: Develop a Concrete Strategy  
When talking about North Miami Beach property management, it's essential to first identify your mission and goals for your property. Maybe you're in charge of the running of a commercial real estate property or a residential one, whatever the case may be, there's no doubt that you will need a team of specialists that can successfully help device a strategy to tackle each area of management. Before we take on any client, Consolidated Community Management schedules a meeting with the client and has a prolonged discussion about their vision and hopes for their property. Without this, we couldn't know where each one of us is heading both individually and as a group, so this part of process is fundamental. 
Phase 2: Let the Accounting and Maintenance Team Get to Work 
This is what we meant when we said that with Consolidated Community Management, you get way more than you bargained for. When you decide to let us form a part of this venture, you will not only get access to a premium North Miami Beach property management team, but you will also be facilitated hands on assistance both, with the accounting/financial side of property management as well as the maintenance team. Does it get better than that? We don't think so. 
Phase 3: 24/7 Customer Service  
CCM knows the value of outstanding customer service, and that's precisely why we have chosen to employ the very best people in the field to tend to every single one of your concerns. Our professionals are trained in the art of answering questions and providing you with the supporting information and resources you will need at that exact moment. And because we know great customer shouldn't have a limited time, we are readily available to speak to each one of your inquiries, 24/7, 365 days of the year.  
If this all sounds like something you and your property can greatly benefit from, then we suggest you get on the phone, call Consolidated Community Management at (954) 718-9903 and speak to our wonderful team about North Miami Beach Property Management. We promise by the end you will glad you did as you will see your property grow more than you ever thought imaginable.